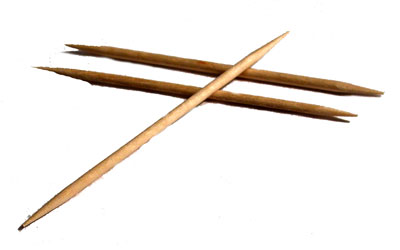 OK this story probably has you thinking what was forgotten at CES. Did Apple forget to deliver a new iPod that is so small, Steve Jobs also used it onstage as a toothpick? Did Bill Gates forget to mention his new Windows everywhere campaign was renamed at the last second from reboot everywhere?
But of course I am kidding – only slightly of course. More plausible items I forgot to mention about CES this year are Apple's new bluetooth headset that looks like a diamond stud or the new SlingBox contact lenses letting you beam your favorite TV shows directly to your eyeballs. Of course the lenses need to be recharged frequently through Sling Media's specially formulated eye drops. The drops are help in an electrostatic chamber similar to the collection grid in Sharper image air purifiers.
;)
OK on a more serious note. I did make all of this stuff up. Except Apple really does have a new bluetooth headset out. Oh and the Apple announcements were at MacWorld (which
should be called AppleWorld I think). My point in all this is we/I forgot to tell you about the
CES
snapshot page filled with the latest stories from around the world regarding CES. There is lots of content from
TMCnet
and other editors as well. I hope you enjoy and bookmark the site and come back for lots more. Enjoy.