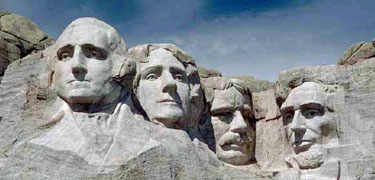 Always thought it was a shame that President's Day collapsed Lincoln and Washington's birthdays into one single holiday (so what if they were born in the same month?).
Anyway, interesting to think back, particularly to colonial times, and consider what gadgets were in existence then. Personal electronics (ahem, must omit "electronics" -- not yet invented) or rather personal gadgets might largely have consisted of a pocket watch and a good knife.
"Tools" I think would be a more accurate description of the handy dandy items that were in use back then -- for cooking, clearing land, farming, etc.
(Not too much leisure time ...)
If we consider how much has changed in the last century, looking forward from that earlier time would probably cause their heads to spin ... and keep on spinning.