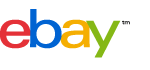 When you've got as much money in the bank as Microsoft, anything is possible, but I've got to stop and think about today's rumor of Microsoft buying eBay.
On one hand, what does this mean; on the other hand, why not?
Is this a covert move by Microsoft to get its hands on Skype?