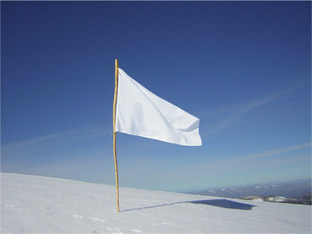 Hey, how about this news about a forwarding looking company making a play to end the next-gen HD DVD format wars and also making everybody happy at the same time?
Our report today comes from the New York Times about how Warner Bros. apparently plans to announce at the CES slugfest next week a single disc that would be able to play both rival next-gen DVD formats -- Blu-ray and HD-DVD. The new disc is reported to be called "Total HD."
(How about somebody implementing the obvious solution so we the consumer don't have to make a decision about which format to back with our wallets?)
Some background please?
Two rival tech group announced High-Definition DVD players last year -- Blu-ray, backed by Sony and others; and HD-DVD, backed by Toshiba and Microsoft.
Is this what's needed -- plus some price drops on hardware, please -- to get the HD DVD ball rolling in 2007?
What do you think?
or
?
(Thanks to www.worldpeace.no for the image above.)